Mary Murray's film and television credits include: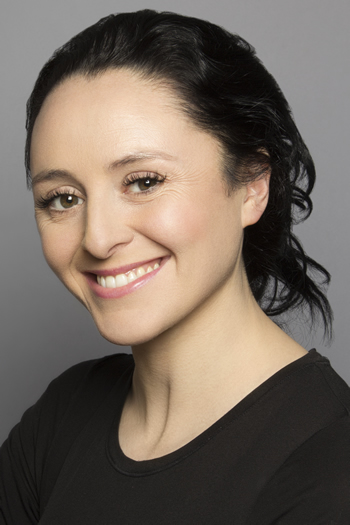 A Christmas Matter, The Wonder, Valhalla, Dead Still, The Kitchen Chair, Please Like Me, 134, Same time Next Year, The Letters, Codgers, Let the Wrong One In, Train Room: Grace, The Emerald Stone, Penny Dreadful, Rising/Falling, Wrecking The Rising, Poison Pen, Love/Hate 3, 4 and 5 (nominated Best Lead Actress and Best Supporting Actress at the IFTAS 2014 and 2015), Romantic Road, Death Of A Superhero, Fingerprints, Hot Knives, Eight Good Reasons, Stalker, The Red Line, Two Hearts, Angel, Thor (The Edda Chronicals), Eamon, Situations Vacant, Con-Saw-Tina Effect, Little White Lie, El Juego del Ahorcado, Prosperity, Frankie, Bitterness, I.R.A. King Of Nothing, W.C., Bitterness, What If? Adam and Paul, Love is the Drug, The Magdalene Sisters, On The Edge, Accelerator, Crushproof, Ambassador, Random Passage, Fair City, The Big Bow Wow, ER, The Marriage of Strongbow and Aoife, A Great Party and The Very Stuff.
She performed nationwide and worldwide with renowned companies such as The Abbey, Lyric, Theatreworx, Long Road, Landmark, Fishamble, RAW, Druid, Royal Court, Storytellers, Cork Opera House, Dublin Theatre Festival, Tall Tales, Second Age, B*Spoke and Calypso.
Recent theatrical productions include: Stronger, Embargo, Holy Mary, Christmas Craicers, Kissing The Witch, A Day In May, GPO 200, Close To The Sun, Bug, Tiny Plays For Ireland and America (Washington & New York), Wild Sky (Ireland and New York tour), Dancing At Lughnasa, Cinderella, No Smoke Without Fire, Tiny Plays For Ireland 1 & 2, Ulysses ((Debuts and Revivals to Edinburgh and China) Twelve Days In May, Noah and the Tower Flower (Irish Debuts and Revivals to New York, Bulgaria and Romania), End Of The Road, Arrah Na Pogue, Bogboy, Macbecks, Howya, Pride Of Parnell Street (Winner of Best Actress at the First Irish Theatre Festival, New York and the Mid West Arts And Theatre Awards), Miss Julie, Splendour, The Alice Trilogy (Winner of Best Supporting Actress at the Irish Times Theatre Awards) Macbeth, Family Stories (Irish Times Theatre Awards nominee for Best Supporting Actress), Sister, Five Kinds of Silence, Oh When The Hoops, Knocknashee, The Grapes of Wrath, On Raftery's Hill.
Voice Over Work includes:
Animations: Niko, Rosa and the Stone Troll, Cardamom Town, Royals Next Door, Rabbit Academy, Two Buddies & A Badger, Captain Sabertooth, Oops 2- Back In The Deep End, Anchors Up 2, Mission To The Moon, Casparade, Luis And His Friends From Outer Space, Niko 2, Thor- The Edda Chronicles.
Documentaries: Paying For Sex, 1916- The Irish Rebellion.
Radio Plays: Pride of Parnell Street (Winner of Best Actress at the BBC Audio Drama Awards 2023), Two Thieves, Secrets, Captives, Paid in Full, Baby Be Mine, Goin Straight, Offerings, Lennon's Guitar, The Sorting Office Of The Universe, Bog Boy, Appearances, Moving Day, Happy Hour, The Lost Patriot.
Other: Tiny Plays 24/7, Neptune Calling, Can Lily O' Shea Come Out To Play (Narrator-The Book On One),Dublin Tenement Life (Dublin History Museum),
Mary is a multi-award winning singer and the director of Visions Drama School.
Showreel
Watch Mary's best moments in film and television on the link below:
https://youtu.be/7YwcegBnWQA
View Mary Murray's Theatre Reviews, Photos, Videos and Audio Reels in the website below:
https://www.marymurrayirishactress.com/
Updates on Mary's film career on:
http://www.imdb.com/name/nm0615165/
Mary Murray is represented by Lorraine Brennan Management
http://www.lbmactors.com/members/mary-murray/
Spotlight Link
http://www.spotlight.com/interactive/cv/1/F79112.html