Mary Murray's film and television credits include: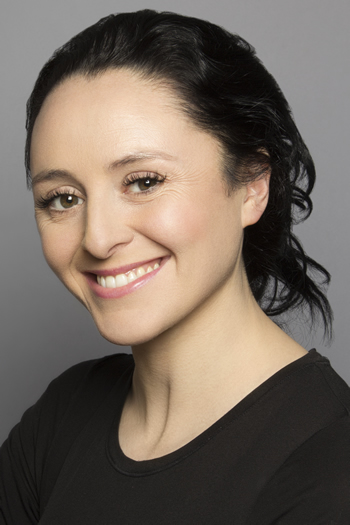 The Wonder,Valhalla, Dead Still, The Kitchen Chair, Please Like Me, 134, Same time Next Year, The Letters, Codgers, Let the Wrong One In, Train Room: Grace, The Emerald Stone, Penny Dreadful, Rising/Falling, Wrecking The Rising, Poison Pen, Love/Hate 3, 4 and 5 (nominated Best Lead Actress and Best Supporting Actress at the IFTAS 2014 and 2015), Romantic Road, Death Of A Superhero, Fingerprints, Hot Knives, Eight Good Reasons, Stalker, The Red Line, Two Hearts, Angel, Thor (The Edda Chronicals), Eamon, Situations Vacant, Con-Saw-Tina Effect, Little White Lie, El Juego del Ahorcado, Prosperity, Frankie, Bitterness, I.R.A. King Of Nothing, W.C., Bitterness, What If? Adam and Paul, Love is the Drug, The Magdalene Sisters, On The Edge, Accelerator, Crushproof, Ambassador, Random Passage, Fair City, The Big Bow Wow, ER, The Marriage of Strongbow and Aoife, A Great Party and The Very Stuff.
She performed nationwide and worldwide with renowned companies such as The Abbey, Lyric, Theatreworx, Long Road, Landmark, Fishamble, RAW, Druid, Royal Court, Storytellers, Cork Opera House, Dublin Theatre Festival, Tall Tales, Second Age, B*Spoke and Calypso.
Recent theatrical productions include: Stronger, Embargo, Holy Mary, Christmas Craicers, Kissing The Witch, A Day In May, GPO 200, Close To The Sun, Bug, Tiny Plays For Ireland and America (Washington & New York), Wild Sky (Ireland and New York tour), Dancing At Lughnasa, Cinderella, No Smoke Without Fire, Tiny Plays For Ireland 1 & 2, Ulysses ((Debuts and Revivals to Edinburgh and China) Twelve Days In May, Noah and the Tower Flower (Irish Debuts and Revivals to New York, Bulgaria and Romania), End Of The Road, Arrah Na Pogue, Bogboy, Macbecks, Howya, Pride Of Parnell Street (Winner of Best Actress at the First Irish Theatre Festival, New York and the Mid West Arts And Theatre Awards), Miss Julie, Splendour, The Alice Trilogy (Winner of Best Supporting Actress at the Irish Times Theatre Awards) Macbeth, Family Stories (Irish Times Theatre Awards nominee for Best Supporting Actress), Sister, Five Kinds of Silence, Oh When The Hoops, Knocknashee, The Grapes of Wrath, On Raftery's Hill.
Voice Over Work includes:
Animations: Royals Next Door, Rabbit Academy, Two Buddies & A Badger, Captain Sabertooth, Oops 2- Back In The Deep End, Anchors Up 2, Mission To The Moon, Casparade, Luis And His Friends From Outer Space, Niko 2, Thor- The Edda Chronicles.
Documentaries: Paying For Sex, 1916- The Irish Rebellion.
Radio Plays: Two Thieves, Secrets, Captives, Paid in Full, Baby Be Mine, Goin Straight, Offerings, Lennon's Guitar, The Sorting Office Of The Universe, Bog Boy, Appearances, Moving Day, Happy Hour, The Lost Patriot.
Other: Tiny Plays 24/7, Neptune Calling, Can Lily O' Shea Come Out To Play (Narrator-The Book On One),Dublin Tenement Life (Dublin History Museum),
Mary is a multi-award winning singer and the director of Visions Drama School.
Showreel
Watch Mary's best moments in film and television on the link below:
https://youtu.be/7YwcegBnWQA
View Mary Murray's Theatre Reviews, Photos, Videos and Audio Reels in the website below:
https://www.marymurrayirishactress.com/
Updates on Mary's film career on:
http://www.imdb.com/name/nm0615165/
Mary Murray is represented by Lorraine Brennan Management
http://www.lbmactors.com/members/mary-murray/
Spotlight Link
http://www.spotlight.com/interactive/cv/1/F79112.html
About Visions Drama School
Aims to offer training in drama and prepares students for careers in film, stage, television and radio. Since its establishment pupils have performed as professional actors in the following....
Feature Films
The Wonder - Let the Wrong One in - Barber - Wild Mountain Thyme - The Art Of Love - Dark Lies The Island - Dublin Old School - The Man Who Invented Christmas - Black 47, A Miraculous Revolutionary Tale - The Professor and the Mad Man - Kissing Candice - I Kill Giants - We Have Always Lived In A Castle - Belly Of The Whale - Black 47 - Michael Inside - Jadotville, Handsome Devil, You're Ugly Too, Without Name, Ten Dates For Mad Mary, The Survivalist, Sing Street, The Sea - Legend of Longwood - Love Rosie - Food Guide to Love - Dark Touch - Albert Nobbs (Award Nominated) - The Cabin - Honeymoon for One - The Santa Incident - Eamon - Situations Vacant - W.C. - King of Nothing - Inside I'm Dancing - Adam & Paul - Intermission - The Magdalene Sisters - On the Edge.
TV Series
Harry Wild - Dead Still - Screentime - Gamermode - Darklands - Finding Joy - Little Women - Striking Out 2 - Hardy Bucks - Vikings - Striking Out - Miss Mogul - Ripper Street, Wrecking The Rising, The Roy Files, Rebellion 1916, Little Roy, Red Rock, Roy 1, 2, 3 & 4, Love/Hate - 3 & 4 Ripper Street - Jack Taylor - The Centre - - Moone Boy - 1 & 2 - Trivia - 13 Steps Down - Fair City - Titanic (Blood and Steel) - Idir Mna - Pure Mule - Blue Soup - Prosperity - Always - Final Furlong - The Clinic - No Tears.
Theatre
Our New Girl, A Christmas Carol, The Snapper, Last Orders at the Dockside, MĀM, Waiting For Godot, Anna Karenina, The Wake Tina's Idea Of Fun, Shibboleth, Journey To X -Staged Reading, The Peacock, , Once, Our Few And Evil Days, I Want To Know, Wuthering Heights, Enemy of the People, Talk of the Town, Tiny Plays for Ireland Cat On A Hot in Roof, Macbeth, End Of The Road, Jane Eyre, Enron - The Giant Blue Hand, All My Sons, Annie. Performed at the Gate, The Abbey, The Peacock, The Olympia, Project Arts Centre and The Ark.
TV Commercials
Aviva - Bachelors - Londis - AIB - Vodafone - Boots - Spar - Dunne Stores - An Post - Laya Healthcare - KBC - Mortgage Masters - Bulmers Party - Bord Bia - ESB - Ford - Broadband - Kerrygold -
Eircom, Spar, McDonald's, Mi Wadi, Ulster Bank, Energia - Lidl Barretstown - Tesco - E- Mobile - National Dairy Council - ESB - Heinz Tomato Ketchup - Sun Premiership Football - Weigh2 Live - Northern Irish Bank - Cheerios - Dublin City Council - Knorr Soup - BBC New Talent - Petit Filous - Barnardos - Euro.
Online Commercials
Webwise - Parcel Motel - Ford One Hundred, Barnardos - Internet Legends Ireland - G.A.A. - Belong To - Food Dudes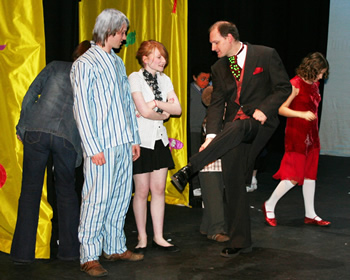 Short Films
Too Slow, Signal, Cáilín Álainn - Sister of Mercy - All In Good Time - Chika - The Hunger Times - Hot Knives, The Cherishing, Fingerprints, An Cead Ghra, They Shoot People, Lost and Found, The Difference, Poxy, Cutting Grass, Arabella - The Centre - Anywhere But Here - Dearval Rose - Men & Women - Participants - Toy Soldiers - Pentecost (Academy Award Nominated) - Lactating Automation - Billy and Chuck - Cluck - Capturing Santa - Corduroy - Get Real - New Boy - Recoil - The Last Time - The Hours.
Music Videos
Five Feathers: All The Luck in the World, Noah: Shine, The Coronas - Rejjie Snow Album - VINCI - Jape - Fontaine's D.C.
Animation
Franz Teaser - Rabbit Academy - Checkered Ninja 2 - My Fairy Troublemaker - Captain Sabertooth - Oops- Back in the Deep End - Anchors Up 2 - Checkered Ninja - Ballybradden - Smarag'd, Anchors Up - The Giant Pear - Wildernuts - Punky 1 & 2, - Abadas - Bed Heads(Pilot)
Radio Plays & Other Voiceovers
Khorr Fakkan - CAMHS Project - Vodafone - Swept Under The Carpet - Keys
Several students also took part in a number of TV programmes made for RTE including:

Fade Street - Hubble - Grubz Up - Kazoo - Ice - Elev8 - It's My Show - Buyers Beware.

Many were employed as voice-over artistes on a number of feature films. Some worked on Student Films such as Happy Families, The Difference, Teenage Cancer Trust Advert, Footbridge, Perpetual Porridge and United while School Productions included showcases at:
Civic Theatre - Chief O'Neills Hotel - Rupert Guinness Theatre - Markievicz Park - Newbridge HouseCentral Hotel - Tivoli Theatre - Filmbase - Corcaigh Park - Malahide Castle - Andrew's Lane Studio - Brazen Head - Temple Bar Music Centre - Vicar Street Shelter - Fairview Park - The Crypt - Le Fanu Park - Ardgillan Castle - New Liberty Hall Theatre.